What our clients say
We are a close team who take care of each other and our customers. We pride ourselves on putting our customer's needs first and believe in forming lasting positive relationships.
We knew our existing IT infrastructure was nearing its obsolescence and was becoming unstable, so we began the vetting process for a new IT provider to help us deliver our long-term IT strategy. We were seeking an IT partner that would be responsive and supportive for us.
VisionLab were one of 3-4 different providers that we interviewed. We had seen VisionLab grow over the years from a smaller business to a size that gave us the confidence they could meet our needs. When we met with them, they were more than happy to go through all of our requirements, listening to our IT needs and offered us unique solutions to help us achieve our long-term goals. The VisionLab team provide the responsiveness of a small business with a relationship that makes you feel you are important, but are big enough to deliver to our needs of a larger corporate.
We were at a point where we were growing and had outgrown our current IT provider. So, we went to market to find a new provider, and spoke with 3-4 different ones. In the end our decision to engage VisionLab was based on 'word of mouth' endorsement and our first impressions when meeting them. From the outset, one of their key strengths has been that they listen. Other providers try to sell you services you already have, but the VisionLab team listened to us and tailored their offer to what we actually needed, rather than what they wanted to sell.
Another key strength is their collaborative culture, and this sets them apart from others. Many IT companies usually work like accountants and lawyers, charging out time by the minute. We were looking for a partner for our business and we found that with Visionlab. It's a family, they understand our business and have a real personal relationship with us and our staff. We can't talk highly enough about them, and rate them 10 out 10 when recommending them to other businesses.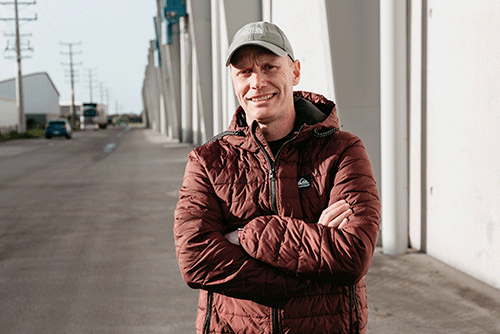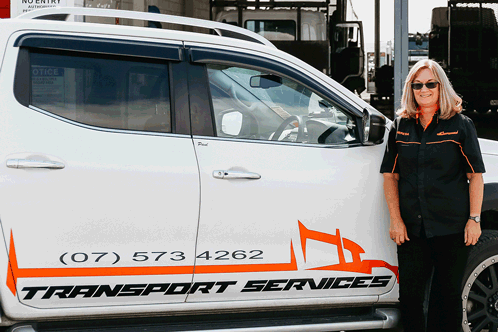 VisionLab are a local company and as a local business ourselves, we try to keep our business within our community. The VisionLab Team are great to deal with on a day-to-day basis, easy to contact, accessible from the owner through to all of the staff that work there.
They manage everything we need, and give us confidence that our systems are maintained, kept up to date and secure. They are a friendly local business, with all of the professional knowledge that we need to help us run our business. We feel like they are part of our team here at Transport Services. We love their sense of humor and have an amazing relationship with them.
"They are accessible at all times. When the team starts something, they follow through till the job is done. Nothing gets left, it's always completed. They have such a strong link into our business, it's over-arching. They set it up and they are accessible no matter what. Everything is always sorted. It's just one less thing we have to think about. And l like that we look ahead, we think about how we can do better and make positive changes. That's why we like having them as part of the business."
"VisionLab provide straight-up solid advice. They are solutions focused, they don't put up roadblocks, they pull them down. They are always pushing the boundaries with technology; they are early adopters who are always changing and are ahead of the game. They are fully focused on helping their customers. Nothing ever seems to be a problem."
"VisionLab's response time is great. If you are in a dire situation, they just say 'righto, don't worry, we can help'. It's this level of service that matters. You are already in a stressed situation, and they just calmly take care of it for you. Because of this, they are our sole IT provider. They have a great team; we really feel well looked after by them."
"They are quick to respond to both phone and email queries, they have great customer service.  They are friendly, and are always willing to help, going above and beyond to resolve issues. If you have an IT problem, they will fix it."
"VisionLab have a great interpersonal approach. We really appreciate their ability to be contacted easily, they always return calls and emails promptly. They are supportive and community focused, we trust they have everything covered on our behalf, so we don't have to worry."
"VisionLab are a one-stop-shop, reliable IT provider. They provide great service, respond promptly, offer good advice and are knowledgeable."
"VisionLab are great to work with, they are always happy to help, quick to respond, and are reliable. It's good to know they are there when we need them."
"They are very good at looking after their customers, we have a continual flow of communication with them. They are friendly, responsive and prompt. We are pleased we purchased all of our hardware and software, etc. through VisionLab because they know everything we have, and this saves time when responding to queries. It's definitely a worthwhile relationship to have, and we would recommend other businesses to contact VisionLab when reviewing their technology needs."
"They have great expertise, great people and great service. They have a great reputation, always there if we need them, and we trust their advice. They are adaptable and keep up with changes in their industry. Their communication with us is fantastic and we know they will always put us right."